Key Members of NFEC
JONATHAN GILL - NFEC Director & Chair


Email: gillj@hlcollege.ac.uk

Telephone: 01432 365 324
Jon qualified as a Civil and Structural Engineer from Plymouth University in 1991 and followed this with a PhD in Materials Science at Dundee University. Following a short stint as a design / maintenance engineer in the rail industry, Jon re-trained as a teacher and taught Maths, Science and Design Technology subjects in secondary schools in Southampton and Oxfordshire before seeing the light and discovering that his real home was in the Further Education sector.
Joining Gloucestershire College (then GLOSCAT) in 1999 as a lecturer in Instrumentation and Control, he quickly moved through the ranks and became head of the Engineering and Motor Vehicle Department at the college. In 2003 he joined Bridgwater College in Somerset as the head of the Automotive Section before moving on to head up the Engineering and ICT Section at the college. During this time, Jon grew the Full Time and Engineering Apprenticeship programme at the college and successfully bid to deliver the Rolls Royce Apprenticeship programme in 2009. In 2011, Bridgwater College opened a brand new £8M Engineering Training Facility with state of the art workshops, labs and classrooms.
Later on that same year, Jon joined Herefordshire College of Technology as the Assistant Principal for the Faculty of Technology, responsible for all Engineering, Motor Vehicle, Construction, Building Services and ICT provision. He also manages the college's apprenticeship provision and is on the board of the Marches Skills Provider Network.
Jon has been an active member of NFEC for over 12 years and acted as regional NFEC co-ordinator for the South West for a couple of years before being appointed to the Board of Directors of NFEC in 2012 and subsequently being appointed as Chair of NFEC.
Jon dabbles in pantomime, music and the dark arts in his spare time and is married with two children
WARWICK HALL - NFEC Director & Secretary to the Board

Email: warwick.hall@nfec.org.uk
Warwick trained as a Mechanical Engineer and worked in the civil, construction and access equipment industries before moving into the automotive sector. There he had a career in Human Resource Management, in which he focused on employee relations, organisational development and people resourcing, development and training.
Warwick has a particular interest in preparing individuals for the ever changing competitive challenges of our global workplace, developing flexible work practices and increasing people's skills, experience and capability - especially the importance of the continuous development of people in work.
During his career he has had close involvement with Further and Higher Education, linked to industrial strategic planning on national and regional skills needs. As part of this he has been closely involved in the development of Foundation degrees since their inception.
Now Director of Regional Strategy for Foundation Degree Forward (fdf), Warwick works closely with further and higher education institutions, employers and regional bodies in the development and promotion of vocational routes to higher education.
Prior to joining fdf, Warwick was an HR Manager with Land Rover, Rover and BMW and Programme Manager with the Automotive Academy . He has worked in the UK, Europe and the Middle East.
IAN GASKILL - NFEC Director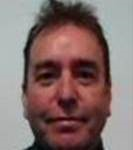 Email: Ian.gaskill@newdur.ac.uk
Telephone: 0191 375 4963
Ian's background is in Engineering; he served an apprenticeship and worked in the Engineering industry for 16 years, prior to starting his lecturing career at Northumberland College where he worked for six years.
Ian has continued to work in the further and higher education sector and has held various posts such as section leader/curriculum manager for ten years at Derwentside College, moving to Newcastle College for 3 years, and now is Head of School for Technology at New College Durham, which encompasses Engineering, Automotive and Construction curriculum areas.
Ian has attended regional and national NFEC conferences since 1993 and has found the networking with colleagues, along with the opportunity to gain vital information from awarding bodies and experts from industry invaluable in helping to teach and manage within the FE sector, along with supporting the higher education aspects associated with working in a mixed economy college.
Ian is a relatively new Director of NFEC and sees the role as ensuring that the response to Government, awarding bodies and others continues to be pro-active and a key force to help drive through responses and new initiatives. This along with ensuring that the voice of NFEC continues to be prevalent; and to encourage current and future members to raise awareness of the organisation in their colleges and centres.
JOHN LOCKEY - NFEC Director


Email: john_lockey2@yahoo.co.uk
An Electrical and Electronic Engineer with experience in a range of industrial roles (electronic design, contracts engineering, marketing, and managing an electrical company in Carlisle), John joined North Tyneside College as an L1 on a full time basis in 1985.
Promotion took him to Senior Lecturer, in charge of Schools, Industrial Liaison and Marketing, but his role within the college also included Head of Food, Leisure, Administration and Tourism - and for seven years he was Director of Engineering and Science, during which time he managed the development of a new Mechatronics centre. This included a clean room, a surface mount PCB manufacturing centre, as well as general engineering facilities.
Having been North East Regional Group Chair for over three years, John was elected NFEC Honorary Vice Chair in December 2002 and succeeded to NFEC Chair in 2004.
An opportunity arose for John to be seconded back into industry - working with the North of England Microelectronics Institute as a Regional Training and Development Co-ordinator. This role took him to France, Germany and the States, enabling him to create new partnerships and see educational cutting edge industrial developments.
On the change from The National Forum for Engineering in Colleges to The National Forum of Engineering Centres, John became Chair of the new company Board - a position he held until December 2009.
Following a period working with the Marine Design Centre in Newcastle, John has now set up his own consulting company for engineering training and development.
Bob Millington, MBE, Director of National Liaison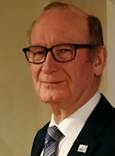 Following an Apprenticeship and 9 years in the engineering industry, Bob began a career in the FE Sector. Of his 33 years in FE, he spent 22 of them as a member of college Executive Teams.
He became Head of Engineering at Broxtowe College, Nottingham, in 1984, Head of Faculty of Automotive and Mechanical Engineering at Tile Hill College in Coventry, in 1991. In 1997, Bob was appointed Assistant Principal (Programme and Business Development) at the College, with special responsibility for Engineering.
With the merger of Coventry Technical College and Tile Hill College in 2002, to form City College Coventry, Bob became Assistant Principal, Business Development and Dean of Technologies. That role included responsibility for Engineering, Vehicle Maintenance, Construction, Music Technology and Computing. During all his time in FE, he saw it as vital that he never lost touch with the Engineering Industry, working closely with it throughout his career.
In 2006, Bob retired and was awarded the MBE for "Services to FE and Engineering Training".
He set up his own consultancy in training and education in Engineering. Customers include Coventry University and the then Castle College in Nottingham where he worked with Toyota Manufacturing UK ensuring the right balance of curriculum for their new Academy.
Thoroughly involved with NFEC from its launch in June 1993, Bob has been a member of the Executive Committee from 1994 until his retirement in 2006. In 2009, after reorganisation, he was re-appointed to the Board with responsibility for National Liaison and Regional coordination. With the appointment of a new Operations Manager, he became Director of National Liaison. He remains the only person to have held all of the Honorary Officer roles. In recognition of his work in support of NFEC, he was awarded Life Membership in December 2005.He continued organising the National Conferences and Regional Seminar around the country until 2013.
Bob continues to support NFEC, representing members on two key Trailblazer Groups, Aerospace and Automotive Manufacturing and also represents NFEC on the All Party Parliamentary Group (APPG) for Apprenticeships. He continues his work with the Operations Manager and five Regional Coordinators around the country in supporting the organisation of programmes at each of the Regional Seminars, identifying and addressing issues that need attention on behalf of members.
In 2014, Bob retired from the Board but continues in his role as Director of National Liaison, ensuring the views of NFEC members are represented and drawing on his significant experience in training and education in Engineering and related issues. He remains in contact with many key experts to support these activities.
Peter Winebloom, NFEC Director
Elaine Hyde - General Administrator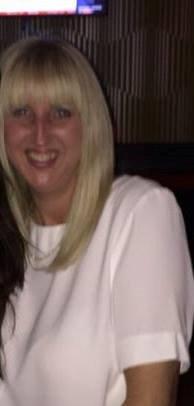 Email: admin@nfec.org.uk
Telephone: 07759 901 229, between 9.00am and 1.00pm, Monday to Friday
Elaine joined NFEC in March 2006 as our General Administrator. She is employed five days per week, Monday to Friday, and is available to answer and deal with enquiries between the times of 9.00 am and 1.00 pm.
Among a considerable range of administrative duties, Elaine provides support for NFEC conferences and meetings, she maintains a database to enable effective communications with Members and she is also closely involved with Credit Monitoring and Control.
Whatever the enquiry, Elaine will be able to deal with it - either directly, or by getting you in contact with the best person to help.
Jill Mustard - Operations and Marketing Manager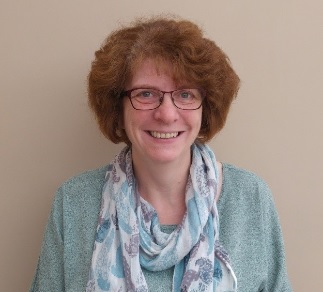 Email: jill@nfec.org.uk
Telephone 07825 664995
Jill started her career in Engineering as a Student Apprentice at Rover Group, obtaining an honours degree in Mechanical Engineering, whilst moving around the various areas of the company, until she took a full time role as a reliability engineer in the vehicle proving section.
She then moved to become a resident engineer with Peugeot, based in Coventry, but when she transferred to become a Supplier Quality Engineer a couple of years later, she visited the French sites and suppliers as much as she did those in the UK.
Knowing that she couldn't keep up with the travelling once her son was born, a short career break followed but it didn't take long for her to decide that teaching Engineering would be the way forward for her. So some part time hours, initially teaching Maths, led to a fractional post in Engineering at Worcester College of Technology whilst her children were young. Jill returned to full time work in 2004 with a promotion to Senior Lecturer where she became responsible for Curriculum and Quality within the department. It was at this point she started to attend the Midlands regional seminars as a delegate. She did a lot of work developing Foundation Degrees and expanding the provision offered at all levels in Engineering at the college. In 2007, she was promoted to Head of Engineering, being responsible for over 30 members of staff.
Jill chose to leave the College in 2012 to become a freelance lecturer and this has given her the opportunity to do more of the things she has wanted to do in life too! She currently teaches apprentices for 2 private training providers as well as at Foundation Degree level at Aston University.
Becoming the Operations manager at NFEC is a new and exciting role for Jill and she is looking forward to getting involved with NFEC work which benefitted her so much whilst working at the College. She believes that the future of Engineering is critical and understands the importance of excellent teaching and delivery to future generations. She is looking forward to meeting people at regional seminars.