RELEVANT HMG DOCUMENTATION
Welcome to NFEC's 'one stop shop' for news.
To enable NFEC to facilitate news items any news that links directly to websites external to NFEC will now link directly to those sites from the home page. Those links will be archived to this page over time.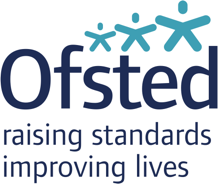 October 2014
The Chief Inspector commissioned this survey to look into the quality of apprenticeships under the current frameworks so that the findings can be used to inform the government reforms underway.
---

14th January 2015
Government response to Apprenticeship funding reform consultation.
---

12th October 2014
QAA Higher Education - engineering subject benchmark statement review: consultation 30/09/2014- 25/11/2014. Subject benchmark statements set out what graduates in particular subjects are expected to know, do and understand at the end of their programme of study. They describe the nature of study and the academic standards expected of graduates in specific subject areas and in respect of particular qualifications. See the attached letter about the review.
---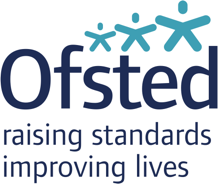 10th September 2014
Transforming 16 to 19 education and training: the early implementation of 16 to 19 study programmes - The purpose of this survey was to evaluate how effectively further education and skills providers and schools and academies with sixth forms have implemented the 16 to 19 study programmes introduced in August 2013 and made the best use of the changed funding arrangements for 16–19-year-olds
---
05th July 2014
Traineeships Funding in England: Funding reform technical consultation
---

05th July 2014
The government's strategy to support workforce excellence in further education (FE) colleges and training providers.
---

05th July 2014
Minister of State for Skills and Enterprise Matthew Hancock's written ministerial statement on improving post-16 numeracy and literacy
---

21st June 2014 - National Colleges
National Colleges will provide high level technical skills to those industries or sectors where there is an identified skills gap. They will operate at the cutting edge of vocational skills development, offering expert specialist skills training at levels 3, 4 and 5; leading innovation and setting standards for training at a national level within their industry or sector.
---

2nd June 2014 - Guidance regarding work experience
EFA have issued a detailed note clarifying how the Department for Education will define external employers, how workplace-based activity should be recorded in EFA programmes, and the general approach that Ofsted will take.
---

30th May 2014 - The latest from FELTAG
A digital future for further education and skills. Contribute towards the discussions.
---
30th June 2014 - BIS briefing on Apprenticeship funding from 2015
BIS has released a briefing on the funding of Apprenticeships for the Trailblazers that are due to start in 2015.
---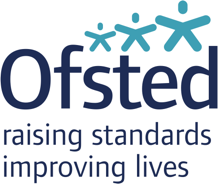 17th May 2014 - Ofsted Launch FE Data Dashboard
Following the success of the School Data Dashboard, Ofsted has published Data Dashboards for further education and skills providers. These new dashboards provide high-level performance data about a provider and comparisons to other providers. The data can be used as a starting point by providers and their governing bodies in their drive for improvement. This data includes whether learners are gaining the qualifications they had planned to, and whether on leaving the provider, they are going into sustained employment or education. Data are also provided on the priorities for industry development in the local area. You can search for a school or further education and skills dashboard from the Data Dashboard search page.
---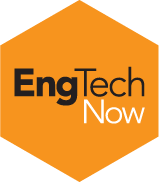 12th April 2014 - EngTech Now - An initiative for Professional registration
In simple terms, the letters EngTech after your name mark you out as a professionally registered engineering technician who has demonstrated the knowledge, skills and commitment to join the national register of professional engineers and technicians.
---
8th April 2014 - SEMTA Standards Consultation
Semta's Standards and Qualifications department are leading a UK wide review of certain standards as a result of the trailblazer initiatives.
---

5th April 2014 - Skills and Enterprise Minister Matthew Hancock announces 77 new Tech Levels backed by businesses
More than 200 gold-standard Tech Levels will now be available for young people to study from September this year. The new Tech Levels, including qualifications in agriculture, engineering and IT, are backed by a wide range of top employers including Siemens, BAE and Canon.
---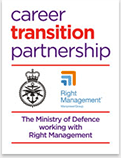 29th March 2014 - Struggling to fill your vacancies?
Over 20,000 Service leavers come on to the civilian job market through the Career Transition Partnership (CTP) each year. They include highly trained engineers, technicians, trainers, administrators, IT managers, drivers, chefs, nurses, pilots, experienced managers and communications experts. Visit the website to find out more.
---

23rd March 2014 - Sample Questions available for the City and Guilds 2850-301 and 302
Always useful for lecturers - Some sample questions for the units assessed via Evolve. These are located on the Qualification page of the City and Guilds Website in the Level 3 Tab under the assessment materials section. A password is required which can be accessed via your walled Garden account.
---

15th March 2014 - Apprenticeship funding reform in England: payment mechanisms and funding principles
The Government is asking for views on how we will issue funding for apprenticeships through employers. This document proposes the funding mechanisms that the government wants to use and is asking for feedback. The consultation closes in May.
---
5th March 2014 - First Trailblazer standards published and second phase announced
The Government has published the first new Apprenticeship standards developed by our eight Phase 1 Trailblazers. This follows the announcement in October 2013 to reform Apprenticeships so that they are more rigorous and responsive to the needs of employers.
Of particular interest to NFEC are the Automotive and Aerospace Manufacturing Trailblazers along with the Electrical Installation Trailblazer.
More Details of the first trailblazers
Trailblazers - Second phase announced - more details here
---
2nd March 2014 - National Apprenticeship Week 3 - 7 March 2014
Now in its seventh year, National Apprenticeship Week is the time when all eyes are on Apprenticeships and it's all about raising the profile amongst employers, individuals, teachers, parents and the media. Everyone with an interest in Apprenticeships across England is encouraged to get involved in the Week.
---

2nd March 2014 - Building Regulations certification of domestic electrical work
The Communities and Local Government Committee has published its Seventh Report of Session 2013–14, Building Regulations certification of domestic electrical work (HC 906), Toughen up on 'incompetent' electricians, say the MPs.
Select Committee Website with full details
---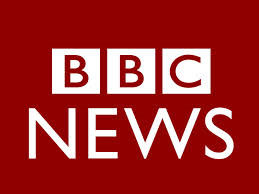 2nd March 2014 - This is Ground Control - Cadets wanted as space engineers
Apprentices are being invited to take one giant leap for mankind and sign up for elite space engineering training.
The first degree-level apprenticeship in the field is being launched by Skills Minister Matthew Hancock at the National Space Centre in Leicester. .
---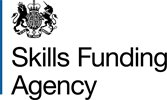 15 February 2014 - SFA skills funding statement
Skills and Enterprise Minister Matthew Hancock MP has published the Skills Funding Statement 2013 to 2016 which sets out the ongoing reforms government is implementing to the skills system so that it is more learner-focused and employer-led.


Quick link to the SFA funding page
---

15 February 2014 - IET wiring regulations - Ammendment No3
The IET has released the Draft for Public Consultation for BS 7671:2008 Amendment 3:
All comments must be received by the IET before 08 March 2014 and must be made on the official comment form. The actual Amendment 3 is expected to be published on 01 January 2015 and is intended to come into effect on 01 July 2015. Consequently installations designed after 30 June 2015 are to comply with BS 7671:2008 incorporating Amendment 3, 2015.
---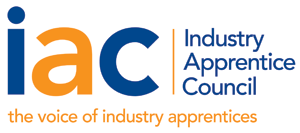 15 February 2014 - Industry Apprentice Council Survey
The Industry Apprentice Council (IAC), a group of young industry apprentices, launched a national survey to gain the views of as many UK apprentices as possible to help shape future campaigns, discussions with government and education organisations, and back up their calls for improved apprenticeship careers advice in schools.
The survey ran in October 2013 and covered apprenticeship satisfaction, the wider perception of apprenticeships, the level of careers advice they received and why they followed the vocational pathway.
The survey covered topics including careers information, advice and guidance, apprenticeships satisfaction and perception.
---

01 February 2014 - Essential information when writing your business plan
Now in its 16th year, the Engineering UK report has provided the science, technology, engineering and mathematics (STEM) community, government, businesses and third sector organisations with a compelling evidence base across the STEM continuum.
Make sure you have read the Engineering UK report about the state of Engineering in the UK. Full of facts and figures including data from the FE sector.
---

01 February 2014 - World Skills Competitions
Make sure you are ready for this years World Skills Competitions.
---

EFA - All the news and latest Bulletins
The latest bulletins from the EFA.
---
Latest from Pearsons
Introducing the new BTEC First Awards in Engineering Design and Product Investigation and Engineering Electronics and Computer Control Technologies. Click here
Keep up to date with the news from BTEC.
---
News Archive
Click here for the news archive.