NFEC Regional Representative
Neil Burrows
View Neil's details
NORTH WEST - REGIONAL MEETINGS
Date of next meeting: POSTPONED
Venue: Burnley College
Programme
Email Elaine on seminars@nfec.org.uk to book your place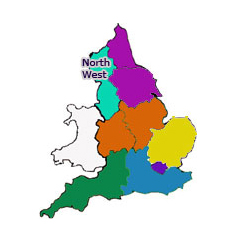 PREVIOUS REGIONAL MEETINGS
Regional meeting: Friday 9th March 2018
Venue: Riverside College, Widnes
Regional meeting: Friday 8th May 2015
Venue: Kendall College
Programme | Meeting Notes |
NFEC REGIONAL REPRESENTATIVE - Steve McAloone
Steve is a qualified engineer who left school at 16 and commenced a traditional apprenticeship in the local Shipyard in Barrow-in-Furness. He entered the FE sector in 2000 following 12 years in retail. During his time in FE Steve has undertaken a wide range of roles from Learning Support, Work Based Learning Assessor and Lecturing. After being made Curriculum Manager in 2005, Steve is now a member of the Senior Leadership Team at Furness College in his current role as Director of Curriculum, Technical and Adult Learning.
Steve was responsible for the project management of the new £4m Advanced Manufacturing Technology Centre on the campus site. This new facility allows the college to deliver key elements of the Cumbria LEP's priorities in the south of the county as part of the governments STEM agenda. This new facility was completed in July 2016 and will house state of the art technology and will be the hub of innovation and skills within the area.
Engineering at Furness College was graded as Outstanding in March 2015 by Ofsted. One of only a few Engineering departments to be awarded that accolade at the time. Furness College has been included in the annual Ofsted Teacher Report released in December 2015 as examples of good practices observed during the inspection. Engineering provision is the largest area in the college, delivery a multi-million pound contract for a major Maritime Defence Company alongside its full-time study programme provision. Outstanding partnership working has been formally recognised at Furness College by the then Secretary of State, Nicky Morgan.
Steve is a non-executive board member and North West regional coordinator for the National Forum for Engineering Centres (NFEC) and has worked with the New Engineering Foundation as a STEM Assured Advisor. Amongst numerous awards for his work in FE, Steve was awarded Lecturer of the year in 2014 by the Cumbria Newspaper Group. The college was shortlisted for an AOC Beacon Award for Employer Engagement and also has a article titled 'Submerged in collaboration' in an AOC publication launched at the House of Commons at Westminster in June 2015.
Email: info@nfec.org.uk