NFEC Regional Representative
John Lockey
View John's Details
NORTH EAST - REGIONAL MEETINGS
Date of next meeting: Friday 28th February
Venue: New College Durham
Email Elaine on seminars@nfec.org.uk to book your place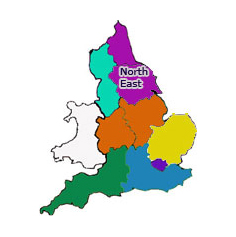 PREVIOUS REGIONAL MEETINGS
Regional Meeting: Friday 26th April 2019
Venue: Newcastle College Rail Academy
NFEC REGIONAL REPRESENTATIVE - JOHN LOCKEY
Email: john.lockey@newcastle.ac.uk
John is an Electrical and Electronic Engineer with experience in a range of Industrial and Academic roles. Within industry he has worked across a number of sectors including Marine, Electronics and Microelectronics. During his career he has had close involvement with various bodies linked to industrial strategic planning on national and regional skills needs.
Within Further Education he was head of Engineering and Science for North Tyneside College (Tyne Met) and within Higher Education at Newcastle University held the post of Industrial Liaison Manager and Tutor initially for Mechanical and then for the faculty.
John works closely with Industrial partners with regards to student projects, mock interviews, recruitment, and visits. His current role as Student Engagement with Industry Facilitator within the learning and teaching team is to look at initiatives to continue to improve the student's experience and employability opportunities within Maths, Stats, Physics and Computing.