NFEC Regional Representative
John Lockey
View John's Details
NORTH EAST - REGIONAL MEETINGS
Date of next meeting: Friday 28th February
Venue: New College Durham
Email Elaine on seminars@nfec.org.uk to book your place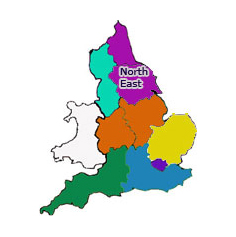 PREVIOUS REGIONAL MEETINGS
Regional Meeting: Friday 26th April 2019
Venue: Newcastle College Rail Academy
NFEC REGIONAL REPRESENTATIVE - JOHN LOCKEY
Email: john_lockey2@yahoo.co.uk
An Electrical and Electronic Engineer with experience in a range of industrial roles (electronic design, contracts engineering, marketing, and managing an electrical company in Carlisle), John joined North Tyneside College as an L1 on a full time basis in 1985.
Promotion took him to Senior Lecturer, in charge of Schools, Industrial Liaison and Marketing, but his role within the college also included Head of Food, Leisure, Administration and Tourism - and for seven years he was Director of Engineering and Science, during which time he managed the development of a new Mechatronics centre. This included a clean room, a surface mount PCB manufacturing centre, as well as general engineering facilities.
Having been North East Regional Group Chair for over three years, John was elected NFEC Honorary Vice Chair in December 2002 and succeeded to NFEC Chair in 2004.
An opportunity arose for John to be seconded back into industry - working with the North of England Microelectronics Institute as a Regional Training and Development Co-ordinator. This role took him to France, Germany and the States, enabling him to create new partnerships and see educational cutting edge industrial developments.
On the change from The National Forum for Engineering in Colleges to The National Forum of Engineering Centres, John became Chair of the new company Board - a position he held until December 2009.
Following a period working with the Marine Design Centre in Newcastle, John has now set up his own consulting company for engineering training and development.