Jonathan Gill, NFEC's Chair


Be an NFEC Centre Member!

If you deliver learning in engineering in an NFEC Member Centre you can get all the benefits of this website.
Click below to check whether your email domain is valid - if it is, you can register now!
NFEC activity news
North West regional meeting
News just in from the North West regional meeting held on Friday the 14th March
- Held at Preston College
- Topics Included;
- Trailblazer Updates
- Implications of reform to level 3 qualifications and Whitehead Reviews
- Awarding Body Updates
- High quality work-based experience
Full notes of the meeting now published - See In the Regions
EngTech NOW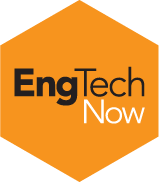 EngTechNow is a campaign to increase registrations for the professional title, EngTech. It was announced by David Cameron in June 2013.


NFEC gives you a commitment to work on any issue that directly affects your Centre. You will also have complete access to all of the facilities provided through this website, you will benefit from price reductions for NFEC conferences and you will have open access to all of NFEC's free Regional and other Dissemination events.

Become a Member of NFEC | Find out the benefits of joining NFEC | Who can Join NFEC